Following the Results of the Conference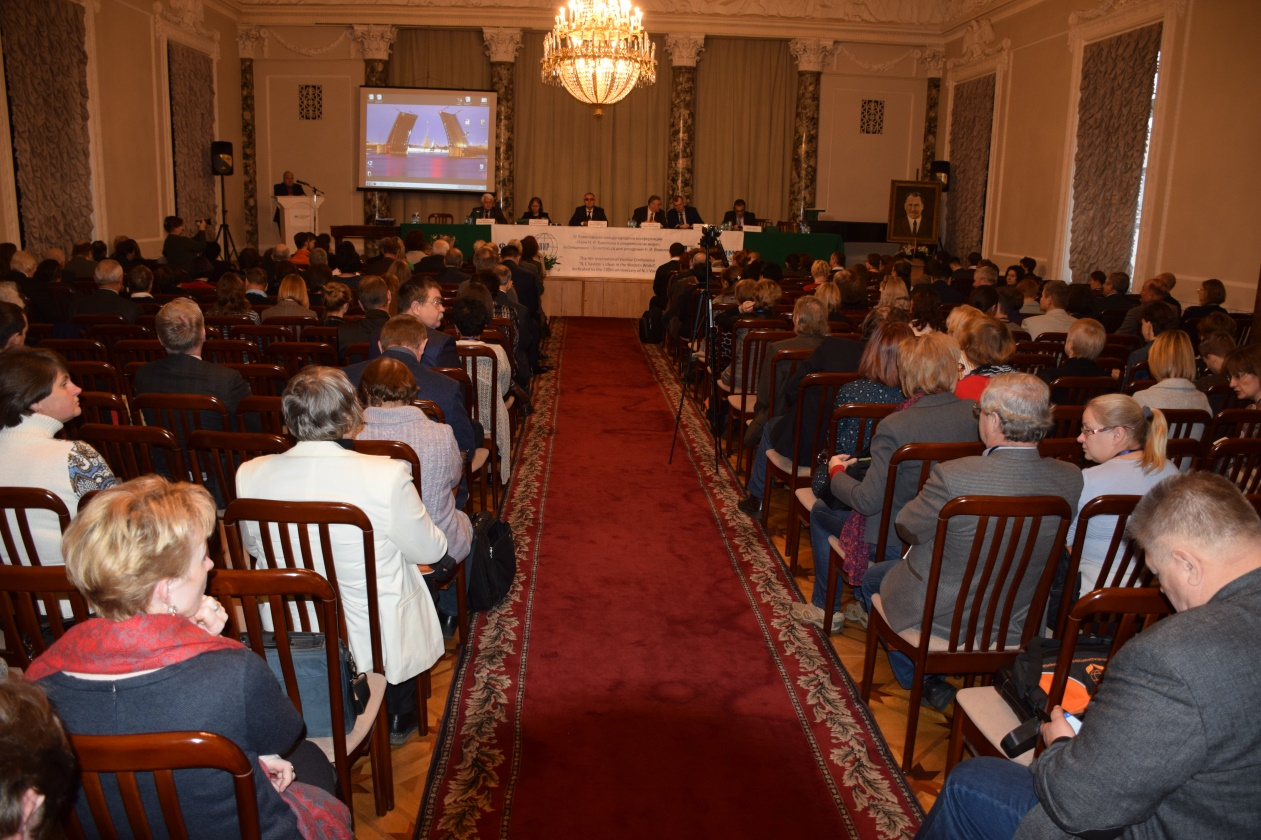 To commemorate the 130th anniversary of Nikolay Vavilov, the 4th International Vavilov Conference N. I. Vavilov`s Ideas in the Modern World was held on 20-24th November 2017 with support from the Federal Agency for Scientific Organizations, Saint Petersburg Scientific Centre of the Russian Academy of Sciences, the Committee for Science and Higher School of the Government of Saint Petersburg, and Russian Foundation for Basic Research (Project ¹ 17-0420576 Ã). The anniversary conference has surpassed everyone's expectations both in terms of representativeness and the content of its scientific agenda.
All in all, 314 participants from 25 countries (Russia, France, Canada, Germany, USA, UK, Japan, Finland, Estonia, Latvia, Lithuania, Czech Republic, Austria, Sweden, Switzerland, Turkey, Azerbaijan, Kazakhstan, Uzbekistan, Abkhazia, Belarus, Ukraine, Tajikistan, Moldova, and Kyrgyzstan) took part in the conference. They represented scientific institutions, international organisations, genebanks, breeding centres, commercial firms, universities and non-governmental agencies, which turned the conference into one of the most significant scientific events.
The opening ceremony as well as the plenary session of the conference took place at the Big Hall of Saint Petersburg Scientific Centre of the Russian Academy of Sciences (5, Universitetskaya Embankment). The venues for break-out sessions were the Pompeian and Pink Halls of VIR (44, Bolshaya Morskaya Street).
NEXT...
äàòà: 22.12.2017